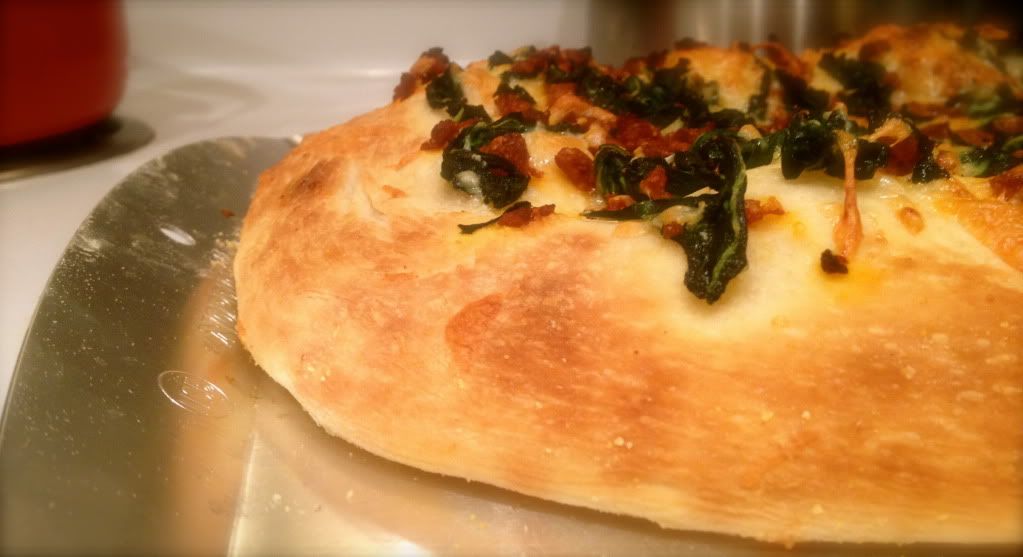 I don't usually make pizza, but this recipe has changed everything. It is super simple to put together and takes under 30 minutes. And it's so delicious you'll want to call your mom and tell her how good it is. Seriously.
Also, if you've never tried cooking with kale before (I know, big leafy greens can be intimidating), this is a great starter recipe. All you have to do is wash it, cut it, boil it and then put it on the pizza - finito!
Ingredients: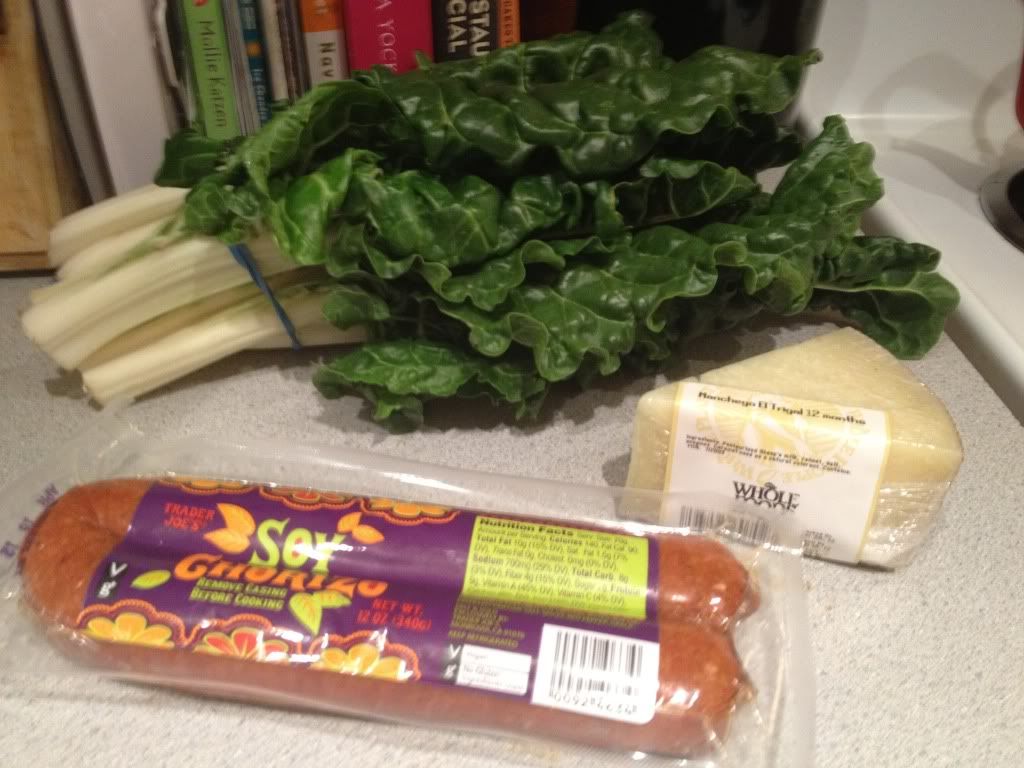 1 bag (10oz) chopped kale (or a bunch from the farmers' market)
1 lb. pizza dough (Whole Foods dough is amazing - or make your own!)
1 C shredded manchego cheese
4 oz chorizo, casing removed and thinly sliced (We made a vegetarian version with a Soy Chorizo from Trader Joe's)
1/2 tsp pepper
1 tbsp olive oil
Instructions:
Preheat oven to 500 degrees. If using a pizza stone, place it in the oven.
Bring 2 qts. water to a boil in a covered pot. Add chopped kale, cook until tender to the bite, about 2-3 minutes. Drain, rinse with cold water, and squeeze out excess water.
Meanwhile, roll out your pizza dough on a floured work surface into a 14 circle or rectangle. Lay dough on a floured baking sheet.
Spread the manchego, chorizo, and kale over the pizza. Top off with pepper. Brush olive oil (or butter) on the outer crust of the pizza so it crisps nicely in the oven.
Slide the pizza onto the hot stone, if using, or bake on the baking sheet until browned and puffed, around 5-10 minutes. 
Take it out of the oven and wait to cool. Then eat until your heart is content. Or until you run out of pizza. Whatever comes first.